Just like humans, animals also have a natural craving for salt for the betterment of their immune systems. Himalayan Animal Salt lick has natural minerals potassium, magnesium and calcium, zinc, and sodium which are important essential for animals whether they are pets, livestock, or wildlife creatures. This Animal salt licks works as a natural supplement mineral that is beneficial for the proper functioning and development of animals.
Animal Salt Lick Wholesale Suppliers
If you are a farmer or into the livestock business you probably need a bulk quantity and you will have them at your farm as we are Himalayan Salt Lick wholesale suppliers. Our Himalayan salt licks for animals are essential for the healthy growth and nourishment of your farm animals i.e. horses, camels, or cattle. As these minerals are recognized globally as basic essential in the livestock diet, this Himalayan salt has all the essential minerals that are required for the proper functioning of farm animals' bodies.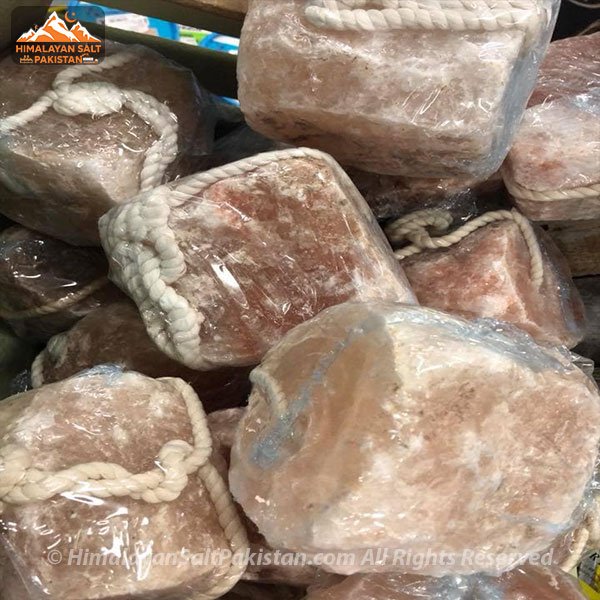 Himalayan Animal Salt Lick Exporter
We are the most reliable exporter and supplier of Lick salt for animals at the most economical rates, which have outrageous weather resisting ability and are widely available in different sizes and shapes. So, you can add this salt licks with the regular diet of animals for a proper and balanced diet. They can also be hung with ropes so the animal can easily lick them and this process prevents wastage, this also lets the salt lasts longer, and improve the health condition of your animals.
Benefits of Himalayan Salt Licks for Animals
Salt is a very significant and important component of animals' food just like human beings. A lack of salt can cause many issues and illnesses. That's is why people utilize, rock salt and its items alongside ordinary feed to satisfy the amount of salt intake for animals.
You can consider a salt lick is a store of minerals utilized by humans that ensures the proper intake of salt intake which is enough to enhance the nourishment and growth of their animals, A wide combination of creatures, basically, herbivores utilize salt licks to get fundamental supplements like calcium, magnesium, sodium, and zinc.
Some of the advantages of Himalayan salt lick for animals are
The Saltlick increases the consumption of water helping them being hydrated

Help in proper blood flow in their body and organs

Give an Instant boost to Immunity to ensure they fight against illnesses

They provide the right amount of required minerals for healthy growth development of animals
FAQs –  Salt Lick
How to make Hamster Salt Licks?
admin
2021-11-09T22:17:28+05:00
Salt licks are usually safe for hamsters to use even though they don't need them. However, like most other items too much salt intake can be bad for a hamster. It might be a good thing to only give them the salt lick every once in a while.